Technician Employment
We are a family owned business with four generations and more than 60 years in Sonoma County. We sell and service eight of the most popular brands in the industry. While our primary business is dedicated to the selling and servicing of vehicles, it is without contest, that our people is what makes
the Hansel Auto Group great!
Our team members are the heart of our organization. With more than 500 employees, our leaders aim to create a culture and work environment where talented and ambitious people can have access to the best tools, training and management support to do their very best every day.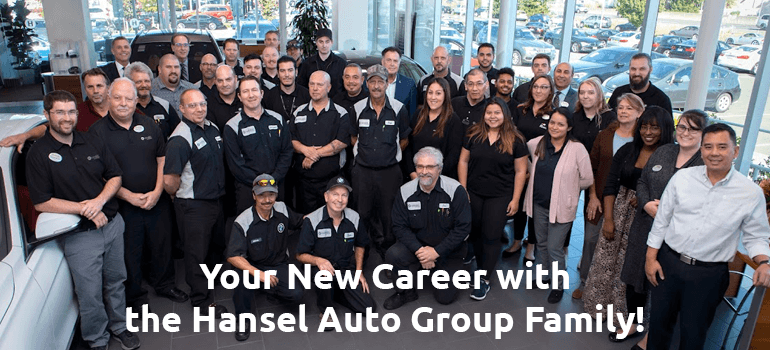 30+ Years of Service
David Jarrell
Delane Patton
Thomas Charleston
20+ Years of Service
Isidro Lopez
James Creedon
Justin Brewer
Mark Howe
Michael Scheiner
Rick Tallchief
Robert Ostrowski
15+ Years of Service
Alvaro Mendoza-Chavez
Benjamin Soltero
Dana Humphreys
Eric Ronsheimer
Erik Orendain-Torres
Jorge Mendoza
Joseph Sheridan
Peter Bruce
Tyler Watson
Vincent Christensen
10+ Years of Service
Brandon Freeman
Jerry Acquistapace
Jesse Graham
Melvin Morales
Nicholas Barnekow
5+ Years of Service
Addam Michael Woods
Brian Reis
Danny Trevino
Fernando Canela-Canela
Hector Ramirez
Ivan Hernandez
Jason Hislop
John Mora
Jonathan Solis-Inocencio
Jose Lopez
Jose Reyes-Ramos
Jovany Suarez-Orozco
Michael Mryc
Miguel Rodriguez
Philippe Flory
Richard Alonso-Jimenez
Rogelio Villagomez-Vazquez
Fun Work. Great People. Your New Career!
As one of the largest and most influential organizations in the North Bay, to keep pace with our rapid development we are in constant need of energetic, ambitious and self-motivated individuals to join our team. Hansel Auto Group has one of the best compensation packages in the auto industry. We offer a highly competitive minimum income along with an aggressive commission and bonus package, incredible benefits and much more!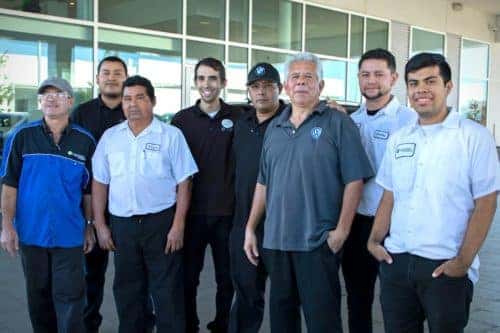 Why Work At Hansel Auto Group?